We see what you won't
Born on a sunny day in Manchester, 2001, LOVE is a 65 strong agency that specialises in delivering diverse, but complementary design-led solutions for global brands across brand strategy and design, identity design, packaging design, spaces, comms, immersive and activations.
We're over 65 people strong. A heady mix of specialisms under one roof.
Strategist.
Writer.
Conceptors.
A Head of Culture.
Designers.
Packaging Designers.
Digital Designers.
Industrial Designers.
Interior / Retail Designers.
Art Directors.
CGI Visualisers.
Illustrators.
PR & Content Managers.
Account Managers.
Producers.
Production Specialists.
Animators
And one ex-global CMO.
A creative agency
with a truly

global reach.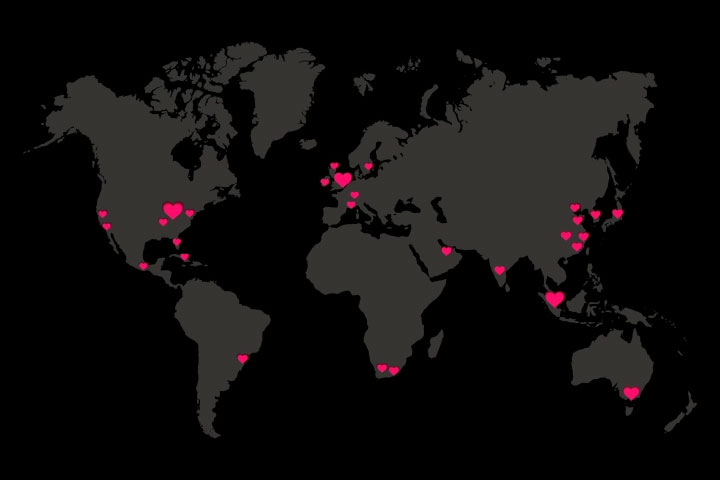 Our awards
Em im ut eaqui inctempediam voleniae cori tecaereius et ipictur? Gitam eumquas perovid magnis am eos et vent. Obitiunt et maximol orumquibus apeleni magnient, omnim excest harum fuga.
Get In Touch
Trevor quatibus voluptia nisquosanim ipsame aut min entur maio dolupti aspitatus Equostiatem nempelibea aceaquia aut eum andaero.